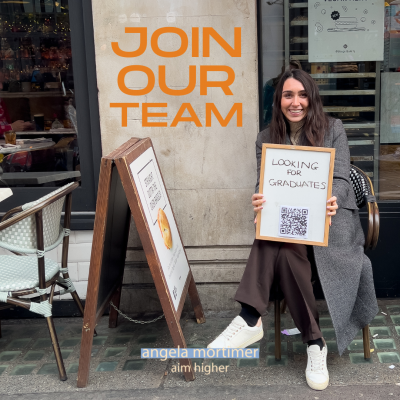 Want to learn how to run your own business?
As an Operations Coordinator, you are a confident and resilient individual who thrives for success. You are reliable, adaptable and most of all, a problem solver. You flourish in a fast-paced and target-driven environment. You want to work in a company that will aid you on your leadership journey into running your own business.
50% of our current team came from Ops Coordinators
50% of our Ops Coordinators are now in leadership positions
The programm will teach you how to run your own business
You will be working directly with the CEO
Verity Stokes Testimonial Verity graduated from The University of Birmingham in 2003 with an Honours degree in Mediæval Studies. She joined Katie Bard through the graduate development programme starting on reception and was soon promoted to Temporary Consultant before progressing again to the permanent desk. In 2006 she was invited to start a new team specialising in temporary and permanent office recruitment from entry level to middle management. The team also have an important interest in graduate recruitment and Verity co-developed the Angela Mortimer Group Graduate Recruitment Programme and founded the graduate recruitment website AM CityGrad in 2016. Verity became a Director of Katie Bard in February 2018 and a Divisional Director Angela Mortimer in April 2021. She runs a division of teams in London and Birmingham. Outside of work Verity has chaired the Talent Attraction and Retention committee of BPS Birmingham Future; the committee works to help the city attract top graduate and non-graduate talent to Birmingham and retain the high calibre of staff within their originations. This position led to her running a number of graduate focussed recruitment and attraction events in the city including: "Welcome to Birmingham", an annual event for over 200 new starters joining firms each autumn; "The Graduate Apprentice" a unique graduate scheme offering 3 independent 4 month paid placements over a 12 month period with the city's top employers. She has also worked in partnership with the Colmore Business District to create a "Work in Birmingham" event in October 2011 aimed at promoting the heart of the city as a work place for young people from all backgrounds at schools and colleges in the inner city and suburbs. More recently Verity has been Deputy Chair on the executive board of BPS Leaders. This membership organisation connects, promotes and represents the Business & Professional Services sector in Greater Birmingham. In 2021 Verity was invited to sit on the QAA advisory panel for History, reviewing the subject benchmark statement with a particular interest in employment, enterprise and entrepreneurship. In May 2015 Verity was awarded Birmingham Young Professional of the Year in the HR, Recruitment and Training category.  Operations coordinator to Director.
The graduate programme offers individuals to take full control over both your career and personal progression from the start with our innovative promotion structure with over 50% of our top leadership having started as Operations Coordinators. Unlike most other companies, you can learn and working collaboratively with AM's C.E.O and leaders to further develop as a Trainee Consultant within 6 months of starting. " "The role offers you to build your skill set not only in operations and recruitment but also build your customer service skills, leadership skills and overall confidence. Not to mention, being able to build your own business within the company, work abroad in one of our global offices and have the potential to earn between £30k - 35k within your first year as a consultant. You have the opportunity to work amongst an inspirational team and friendly culture from the start, who care about your next steps when moving onto the floor. "
Testimonial by Tara Polglase.
"I finished university not truly knowing where my career was going to take me. After speaking with the consultants here I was instantly taken by the career opportunities within the group. Having a job speaking to people all day every day, never knowing what challenges you will be facing but underpinned by a well-drawn out career path – it seemed like the perfect opening to my career. Starting the Grad Scheme was an amazing experience. Being thrown in at the deep end, greeting clients and being the external face for the company provided a real buzz and helped me develop my skills and understanding of the business from the bottom upwards. I progressed after 3 months into a temp consultant position which provided further scope for personal development. Then, after a further 6 months of cutting my teeth in the recruitment world, I was offered the opportunity to start my team. The Angela Mortimer Graduate Development Programme is set apart from anything else by the training, responsibility, and real career. " - Testimonial by Chris Horsley"
Chris Horsley
"I am 4 years into my career at Angela Mortimer and I can honestly say I have never looked back since stepping into the office as a very new and fresh graduate. After graduating I was unsure which pathway to take but after an interesting and insightful conversation with a highly skilled, authentic and professional consultant here, my eyes widened at the idea of recruitment and what I could bring to the company– the 'fit' was unique to my skillset and personality and I was excited about starting my career here. Angela Mortimer has given me the autonomy, empowerment and responsibility needed to progress quickly within the company. I wouldn't still be here today if it wasn't for the invaluable experience gained from the Ops Scheme. Even to this day I can clearly reflect on the invaluable skills I gained from the 3 months on the scheme. Liaising from day 1 with clients and candidates meant my communication skills grew quickly. The variation in the role meant I had to hone in my multi-tasking and prioritisation skills, all of which have been totally necessary and transferable into the recruitment role I am doing today. The scheme eased me into the fast paced world of recruitment and since then I have grown hugely with the company, both on a personal and professional level. After 2 years I was promoted to a team leader and I have relished the opportunity to help 2 other very likeminded and driven people to succeed. I am now 4 years in and I am very much looking forward to my next step in the career ladder here and I am excited by the support I will receive from both my peers and the leadership team to help me get to where I want to be, Team leader in 2 years! "
- Testimonial by Lottie Warren
"The infectious energy of the ops scheme helps you develop into in a young professional and is a great kick start into the working world. Our ops scheme helped me with the transition from graduating university into the world of work. You'll be given responsibilities imminently, with the support of a collaboratively working team alongside you, as well as working alongside our CEO and business leaders from day one. You'll be working alongside like-minded, ambitious individuals who will help you build your confidence both on a professional and personal level. They will help you become a more efficient, proactive and diligent person, ready to hit the ground running when you have the opportunity to join your team of choice as a trainee recruitment consultant."
- Testimonial by Olivia Marsh.
As an Operations Coordinator you will act as the face of the company and conduct important research, helping shape the Angela Mortimer experience for both candidates and clients.
You will switch your focus from internal candidates to external client and candidate focused operations. You will assist Permanent Executives in interviewing candidates and your understanding of an Angela Mortimer interview will continually improve as a result.
You will be responsible for generating client business, leading client meetings, and managing mature clients, including effective networking. As an executive, you will be expected to have a greater role in driving profit share and will begin acting as a mentor to assistant executive.
Senior Executive Temp/Perm
You will be a fluent creator and closer of new business with an understanding of the product and co-operative process. You will handle senior candidate and mature client relationships. You will provide effective mentorship to Assistant Executives and delegate extra work into the teams you work with.
The Team Leader is responsible for guiding a team and creating a positive environment for their team and others that will develop and facilitate the career plans for all team members. You will be more involved with the Angela Mortimer company and its development by active contributing to training.
A Divisional Leader will oversee recruiting and retaining two teams of six individuals to become and expert in motivating your team and other colleagues, effective team planning and being able to give our career guidance.
You will be a seasoned Business leader who other leaders will look to and be inspired by to run their own teams. You will operate at a strategic level with regard to planning and implementation of said strategies.
You will be at a stage in your career where you are able to run your own company, to demonstrate this, you will be required to give a formal business plan in the form of a presentation to showcase your business prowess and how you have progressed from the beginning to where you are now.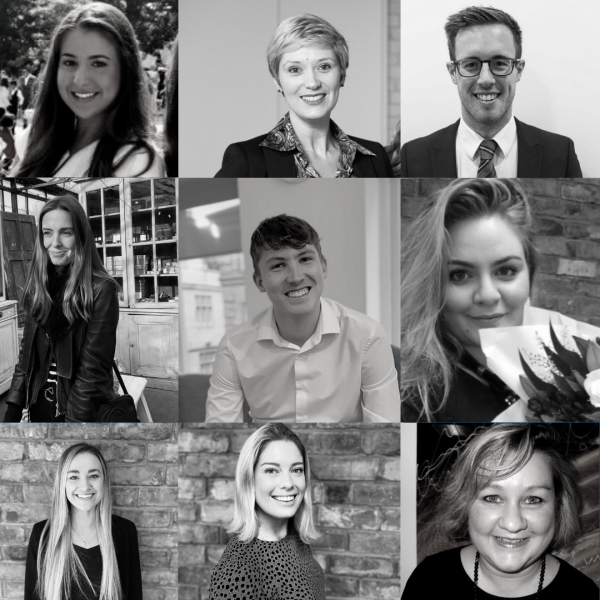 Angela Mortimer was founded in 1976 and has continued to successfully grow over more than 40 years due to the continued commitment of providing high quality recruitment of office and executive support staff across all industry sectors.
At Angela Mortimer, we specialise in recruitment for permanent and temporary roles in a variety of office support and executive staff jobs. We start this recruitment process at graduate entry level so we can nurture and guide would be executives down the optimal career path. We strive to do more than just fill in a position, we pride ourselves in being thorough and a strong foundation for all candidates to seek guidance from at any step in their career. We aim to be just as dedicated, meticulous, and hardworking in order to inspire both clients and candidates to aim higher and exceed any expectations set.