Angela Mortimer Plc has successfully grown over more than 40 years as a result of a consistent commitment to the quality recruitment of office and executive support staff across all industry sectors.
We specialise in recruitment for permanent and temporary roles for a full range of office support and executive staff starting at graduate entry through to executive level. Our positions involve Executive Assistant Jobs, PA Jobs, Team Assistant Jobs, Administration Jobs, Reception jobs, and other Office Support and Executive roles including HR, Legal, Media and multi-lingual roles.
Through our unique and proven process of matching dynamics of our client, the career opportunity, and our candidate, we do more than just fill a position. Whether you are an organisation looking to hire a great Executive Assistant, PA, or other Office Professional, or a person looking for the right next role in your career, our aim is to exceed your expectations.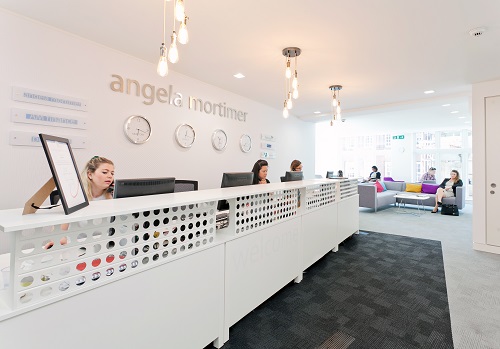 The best office jobs worldwide
Careers at
Angela Mortimer