Permanent and temporary recruitment
We have been supplying temporary, contract and permanent staff to clients across the UK since 1976 and have expanded into Europe, the US, South America and Asia.
Every year we place circa 2,500 candidates in permanent roles and every day we have approximately 1,200 temporary staff on assignment.
The ability to match people to jobs is an art no computer can manage. We do things differently. We call it 'matching dynamics' and it's made us the leading consultancy for recruiting office executive and support staff.
We recruit permanent and temporary staff for a full range of business support and executive roles starting at graduate entry level right through to executive level.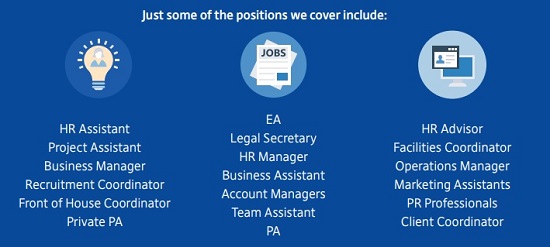 Agency worker regulations